The classes will show you how to get more Fruits and Vegetables, Beans and Grains into your diet and turn them into dishes like the ones below. You'll learn how to change your existing diet into a healthier one, about the Power of Food for Health: How changing the way you eat can reverse High Blood Pressure, Bad Cholesterol, Obesity and even Diabetes. I'll show you how simple and easy these meals are to prepare which means time saved in the kitchen for you and, money saved. Contrary to popular belief: Fresh is affordable. I'm a foodie on a mission and I believe that health is a right and not a priviledge. Join me for one of my classes by signing up at: eventbrite and here: www.fflclasses.org to find out more about FOOD FOR LIFE.

---
Here is what class attendees are saying…

"I attended the 7-week Kickstart course and am amazed of what I learnt and of the results I have achieved (weight gone down and I eat now lots of pasta). It is a life changing course, very interesting and the recipes are easy to make and reproduce at home. I would definitely recommend it for all interested in health and wellbeing and who would like to get the shape they want without restricted diets (which make one depressed and don't work at the end). Farrah is very nice, full of enthusiasm and of tips to help out. A great teacher and a lovely girl." -Samantha P., London, UK

"I attended the 7-session program called "Kickstart Your Health." It is a fantastic experience that changed the way I am cooking and eating. Week after week I experimented with a lot of different recipes, both yummy and healthy. I am now much more creative with vegan cooking, including baking, nobody can resist a quick and healthy vegan chocolate brownie ;) As well, PCRM videos are really interesting and focus on nutrition. What is very good with this program is that you can implement scientific facts to practical cooking. Farrah is a great teacher, very inspiring and she is finding solutions to save time, money and cook according to personal tastes. I would definitely recommend this class to anybody interested in healthy plant based cooking." -Pantxika O., London, UK
---
The
Food for Life
program is an evidenced and community-based nutrition education program of the Physicians Committee for Responsible Medicine (PCRM). Designed by physicians, nutrition experts, and registered dieticians, each of our curricula includes information about how certain foods and nutrients work to promote health and fight disease.
Launched in 2001, the program was meant to help cancer survivors take advantage of the healing power of foods. Since then, the program has grown to include classes focused on diabetes, children's health, and healthy weight management. Currently there are a total of five classes and you can click on the links below for further information: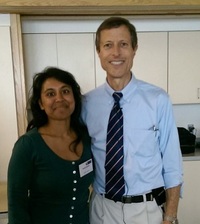 ---
Each class includes a nutrition lecture and a live cooking demonstrations/ hands-on cooking of simple and nutritious recipes that can be recreated easily at home all within a supportive group setting.


The
Physicians Committee for Responsible Medicine
is a non-profit organization whose mission is to prevent disease through proper nutrition. They are passionate about offering helpful resources, services, and programs to help people fight diseases and live healthy lives. The Physicians Committee advisory board includes 18 health care professionals from a broad range of specialties and PCRM has more than 10,000 physician members.
Interested in hiring my services? Please email me for a basic proposal.

I became an instructor after reversing my pre-diabetes, neuropathy, fatigue, lethargy, acne and weight from a UK size 20 to a size 10. I did this by adopting PCRM's guidelines for a predominantly Low-Fat, Low-GI and Plant-Based diet: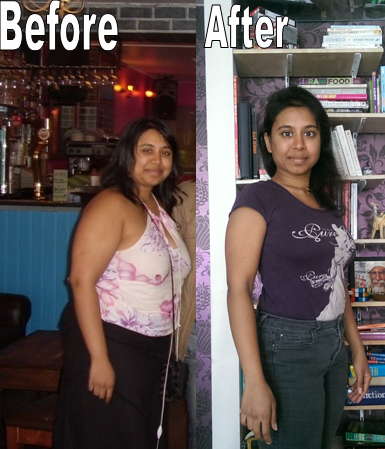 Please see:
www.pcrm.org/successstories
for further PCRM client testimonials for some of the life-changing outcomes of Food for Life classes.